(this little lamb sells condos - Final fantasy)
Sister, Lundell's Jack, Sci-fi with David Bowie and the incredible hulk is growing from the inside out. Catwalk with stereo as head, eating tapes, dancing of joy, I'm damn proud of her. Tired of the word "Virvla" Tired of being me, tired of never being happy with what I've got in myself. Tired of being ridiculously . . . stupid, egoistic, selfcaring, And mostly I'm tired because I can no longer sleep. I miss my brother and sisters.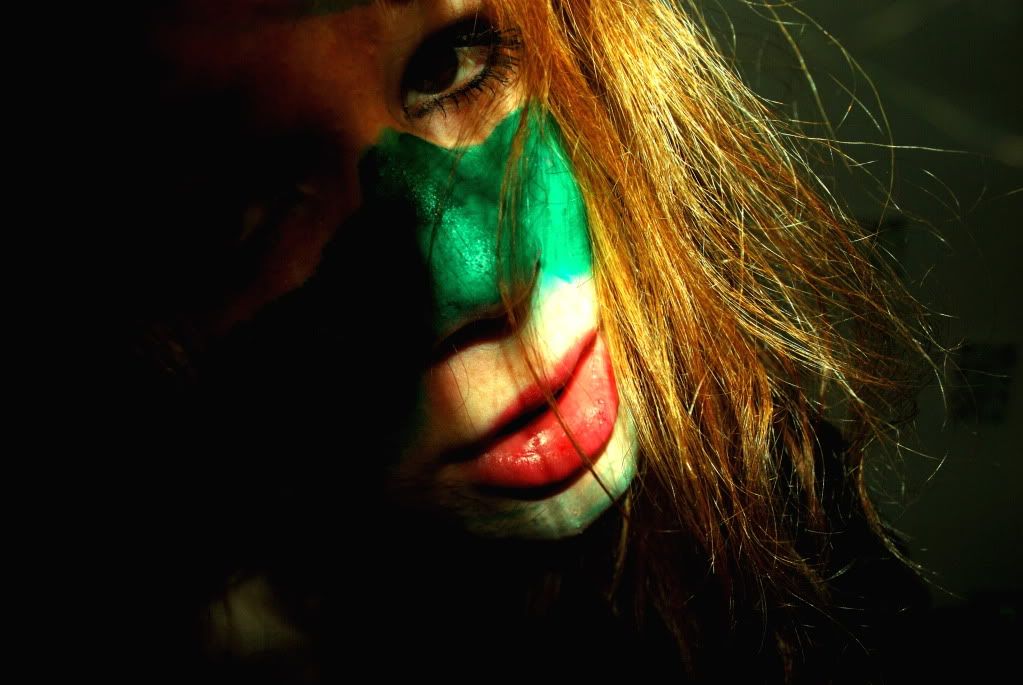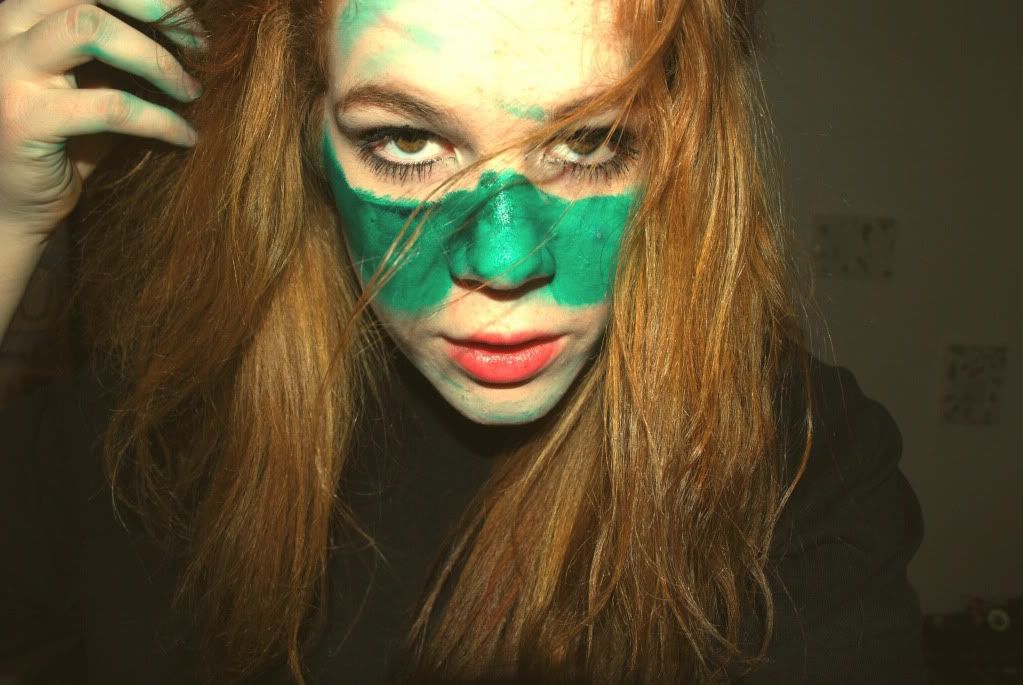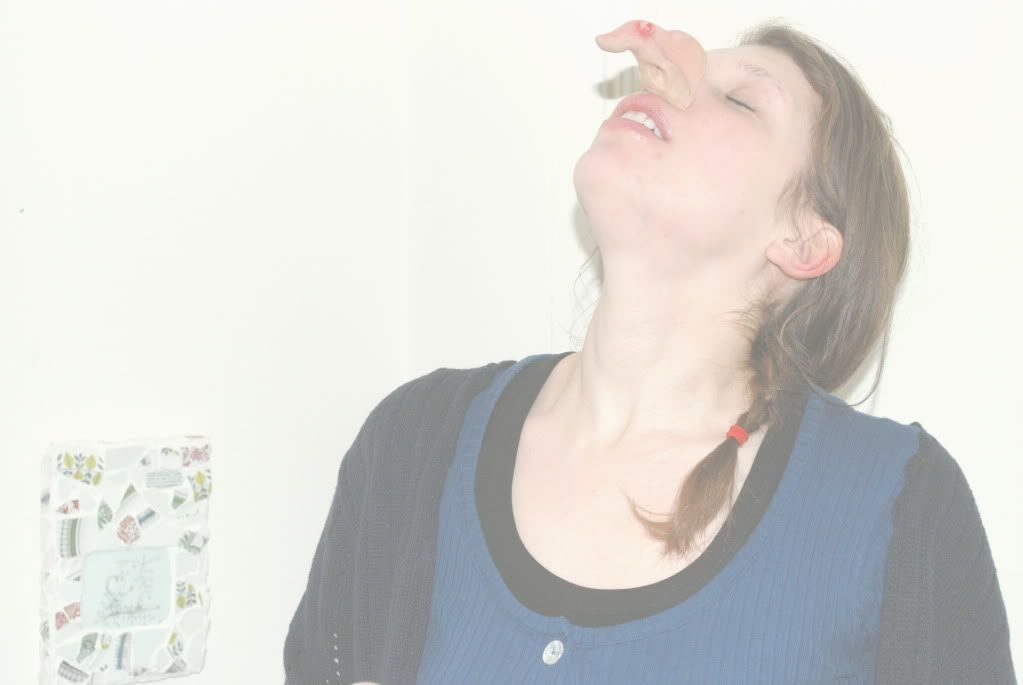 My sister/ my room / A witches nose, with all the joy and all the books that I'm about to read
Den gröna kulören plockades fram, med ord och inga visor, ungefär som ADHD.
Har fortfarande gröna fläckar på halsen/händer